Wacoal dropped the curtains on its first-ever star-studded lingerie fashion show in India, held at Taj Lands End on the eve of August 5th, 2022. The evening witnessed iconic supermodels ooze their charisma on the runway all over again, proving that beauty is ageless. The premium lingerie brand highlighted the confluence of fashion and modernity, which sets the benchmark for the Lingerie industry. To celebrate 'Beauty from Within,' the company gathered legendary supermodels such as Deepti Gujral, Candice Pinto, Shamita Singha, Pia Trivedi, Nayanika Chatterjee, Binal Trivedi, and more, with Bollywood beauty Esha Gupta as the night's showstopper. Furthermore, Wacoal aired its show on YouTube and Facebook for its pan-India audience.
The sensational event saw lingerie blended with remarkable trends and styles, transforming the conventional way we look at intimate wear. After six months of rigorous planning, the brand displayed its new Autumn-Winter Collection for 2022 in an exquisite yet jaw-dropping themed fashion show, with the vision of Pooja Merani, the famous industry expert and current COO of Wacoal India, fashion stylist Edward Lalrempuia, show director Kedar Gawde, and Vipul Bhagat for HMU.
This was not only a demonstration of the brand's diverse product styles but also a proclamation of its all-inclusive school of thinking. Wacoal aimed to translate comfort into confidence for all body types through this fashion show. Furthermore, by featuring legendary powerhouses, Wacoal broadened its vision of wanting to make women feel more beautiful and confident, anywhere, anytime – thereby setting outstanding benchmarks in the fashion and lingerie industries via the show.
The show was high on style and glamour. Anusha Dandekar, a VJ-Actor-Singer, graced the occasion with her stunning live performances and also shared her thoughts on the brand. The grand evening also saw actor Saqib Saleem open the ceremony with an electrifying performance. The handsome hunk's flirty exchanges with the timeless beauties were a sight to behold.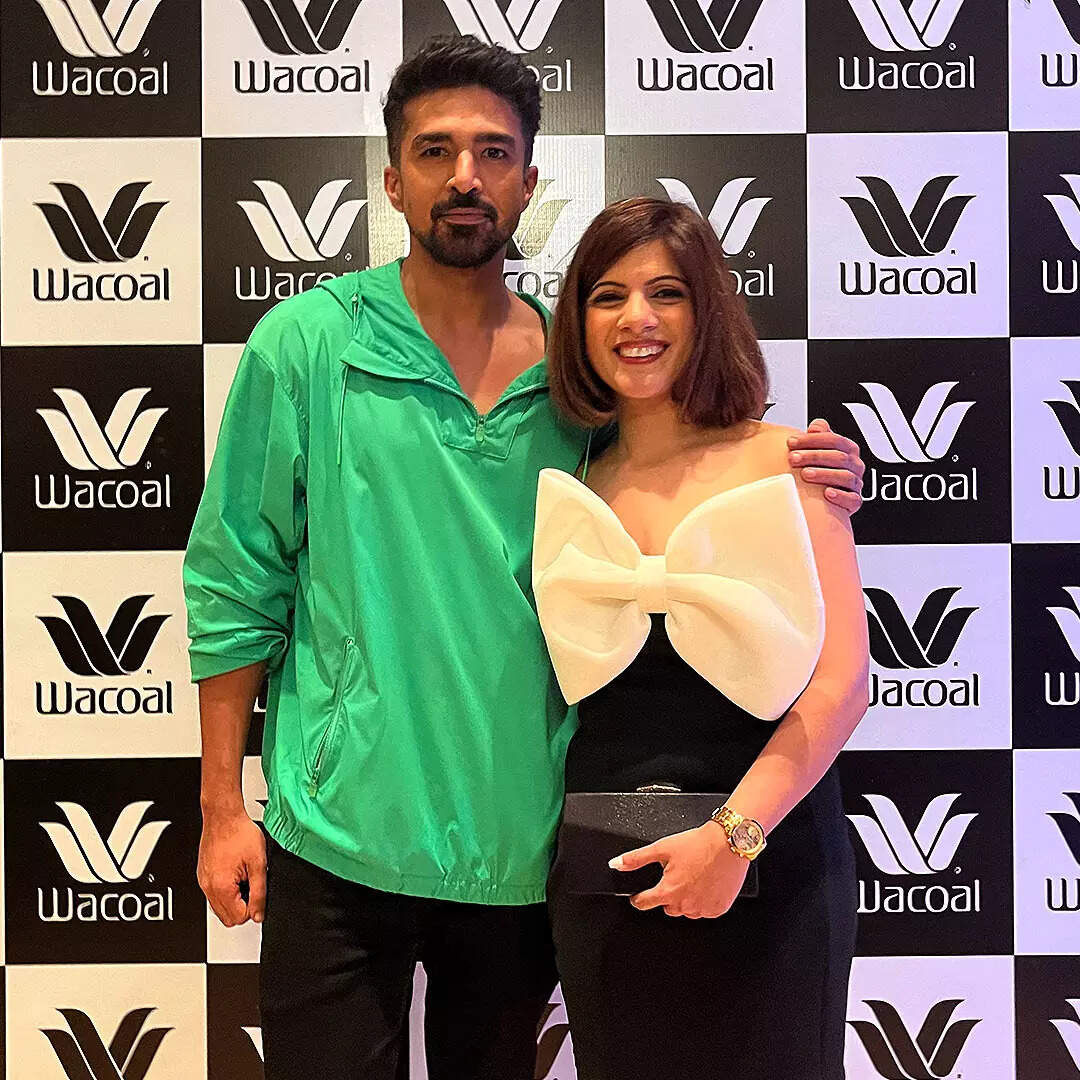 The event featured some of the industry's most prominent figures, including actor Arjan Bajwa, the popular duo Rubina Dilaik and Abhinav Shukla, Indian pop singer Shweta Shetty, designer, and entrepreneur Gabriella Demetriades, actor couple Pravin Dabas and Preeti Jhangiani and others.
Wacoal believes in the freedom to experiment responsibly. The brand always focuses on the woman of today, her several personality traits, the different roles she plays in curating a well-rounded and balanced life, and how lingerie has been designed to flow seamlessly with her through her days and chores. To showcase this idea, the event night featured Wacoal's range of products, including a spectacular display of fall aesthetics ranging from minimalist lace underwear to the vibrant beauty and freshness of the blooms. Wacoal's Autumn-Winter 2022 Collection is beautiful, exquisite, and pure oomph, whether it's their activewear with earthy characteristics and rustic style, their high-quality lingerie that gives the right fit, or their special Japanese technology that provides comfort with boldness and unmatched gorgeousness for each set.
As a well-renowned lingerie brand, Wacoal strongly believes in the importance of a good fit and has an in-house trained team that helps consumers in picking the style that will work best for their body types and lifestyles. After the grand success of this fantastic show, Wacoal is definitely looking forward to organizing and designing more shows in the future.